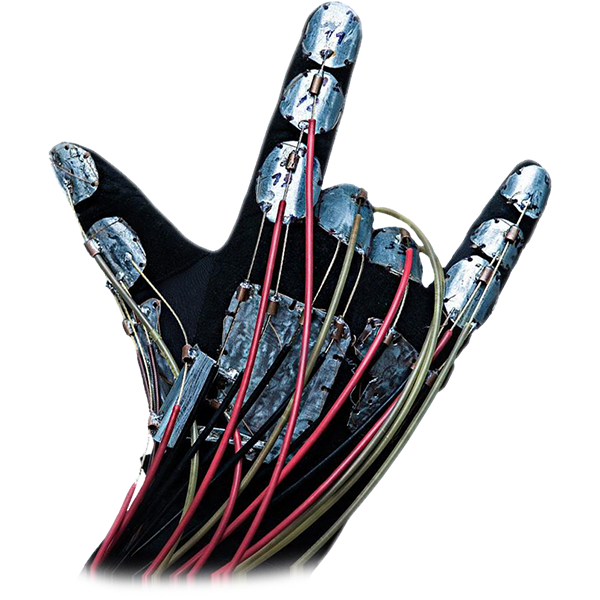 Racсoon.Glove
What is it A glove that provides full interaction with virtual or remote objects.
Where to use VR/AR, games industry, sex industry, reabilitology, medicine, remote operation, Internet sales via VR, design (3D, VR).
How it works Raccoon.Glove transfers the hand position and all its movements, including fine motor skills, into virtual world or reproduces to a remote robotic hand. The user can feel the form, tension, elasticity, asperity of the virtual or remote object etc.